Are you just starting your career?
Our starter CV emphasizes your skills while minimizing your lack of experience…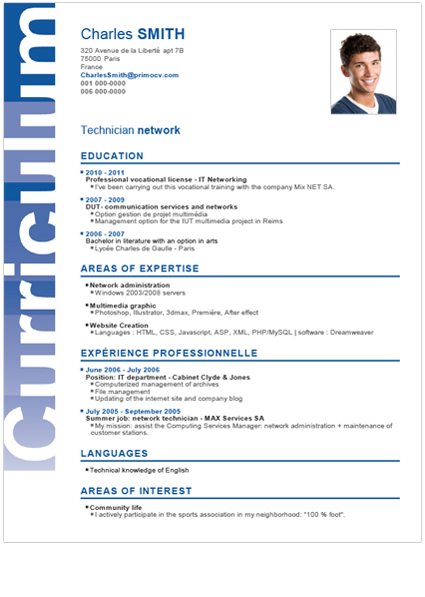 When should you choose this CV template?
You are a recent graduate/you have less than three years' experience
starter CV
It's not easy to convince a recruiter when you have very little experience. To solve this problem, we have created the starter CV. By highlighting your training and skills, this CV will present your application in the best possible light.
STARTER CV HEADINGS :
1. Training
As a novice in the job market, you must emphasize your training, which is why this heading is displayed first.
2. Skills
This heading allows you to highlight the skills you have acquired during your training and internships, but also during your personal, cultural and leisure activities, etc.
3. Professional experience
Don't forget to enter your internships in this heading. You can also delete it if you haven't had any internships.
4. Languages
This heading presents your linguistic skills.
5. Areas of interest
This heading presents your areas of interest.

Delete, move or add headings at any time, change the order of content items, underline or make text bold or italic…